Simplify Your Marketing & Client Education With One Fully Integrated Platform
Email marketing, social media scheduling, text messaging, list building, event registration, contact management, and more – all specific to your practice area. 
See all our features in action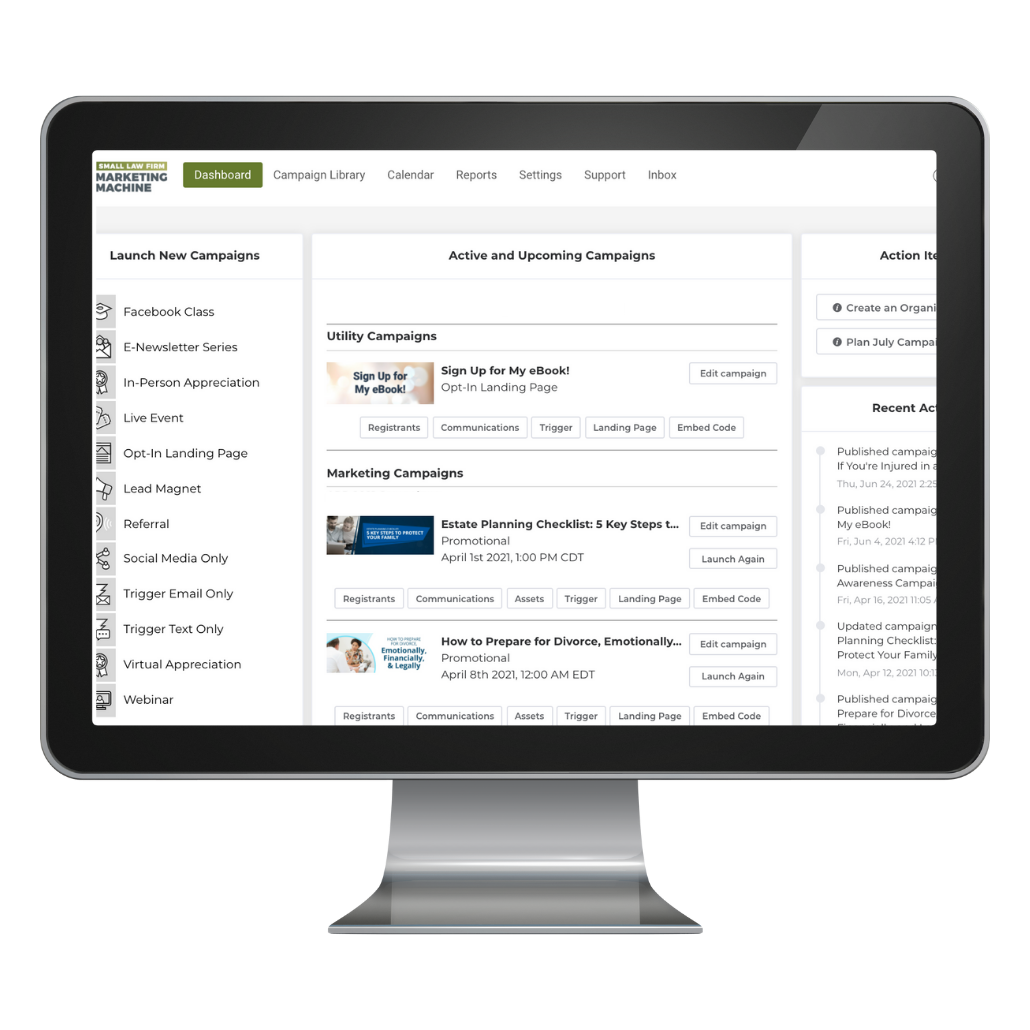 The Official Marketing Platform And Client Education System For Small Law Firms Is Filled With All Of The Features You Need To Bring In and Retain More Clients.
Select a pre-written email sequence with your firm's branding, customize it however you see fit, and schedule it to send to your entire contact list or to a segmented audience within your list.
Our campaign library contains practice area-specific emails with research-backed content that is proven to educate and inspire your marketing audience.
Maintain relationships with previous clients
Educate and nurture leads
Stay consistent with  branded monthly newsletters
Stay top of mind when you show up in the inbox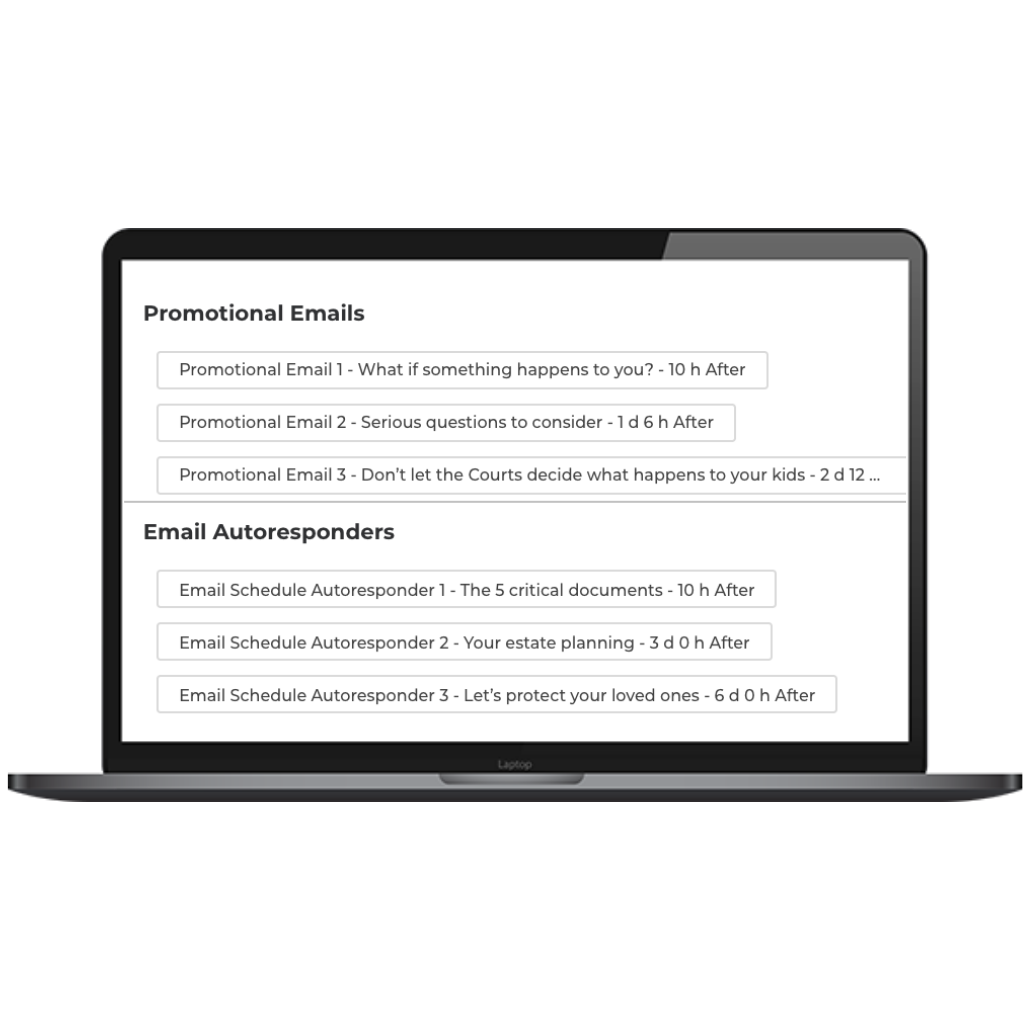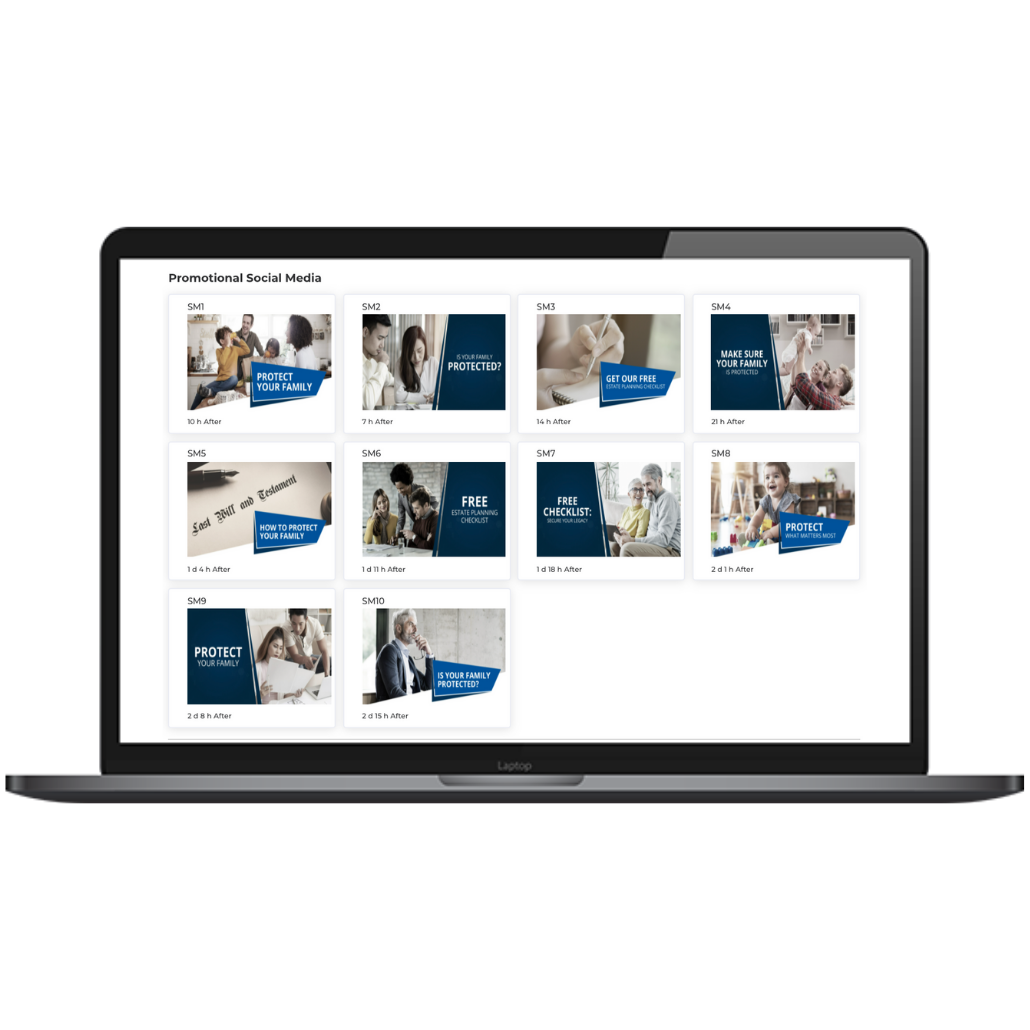 Our social media library has thousands of proven, data-driven posts that are branded to you. Schedule all of your social media posts for Facebook, Twitter, Instagram, Linkedin at once so that your communication calendar is filled with educational, engaging, and inspirational content.
Build your social media brand strategically and proactively
Increase engagement and following by over 71% through consistent posting
Stop creating content and focus on practice law
Access our social media library filled with research-proven graphics and captions
Generate leads through your increased online presence on all platforms
Social Media Made Simple.
Research shows that SMS open rates are as high as 98%, compared to 20% of emails. Add a personal touch to your marketing by connecting with clients directly. Update your network of firm announcements and upcoming events in seconds with the click of a button.
Connect with clients directly
Increase brand awareness and boost engagement
Update clients with firm announcements in real-time
Educate and inspire daily, weekly, or monthly via text
Connect With Clients Quickly and Easily.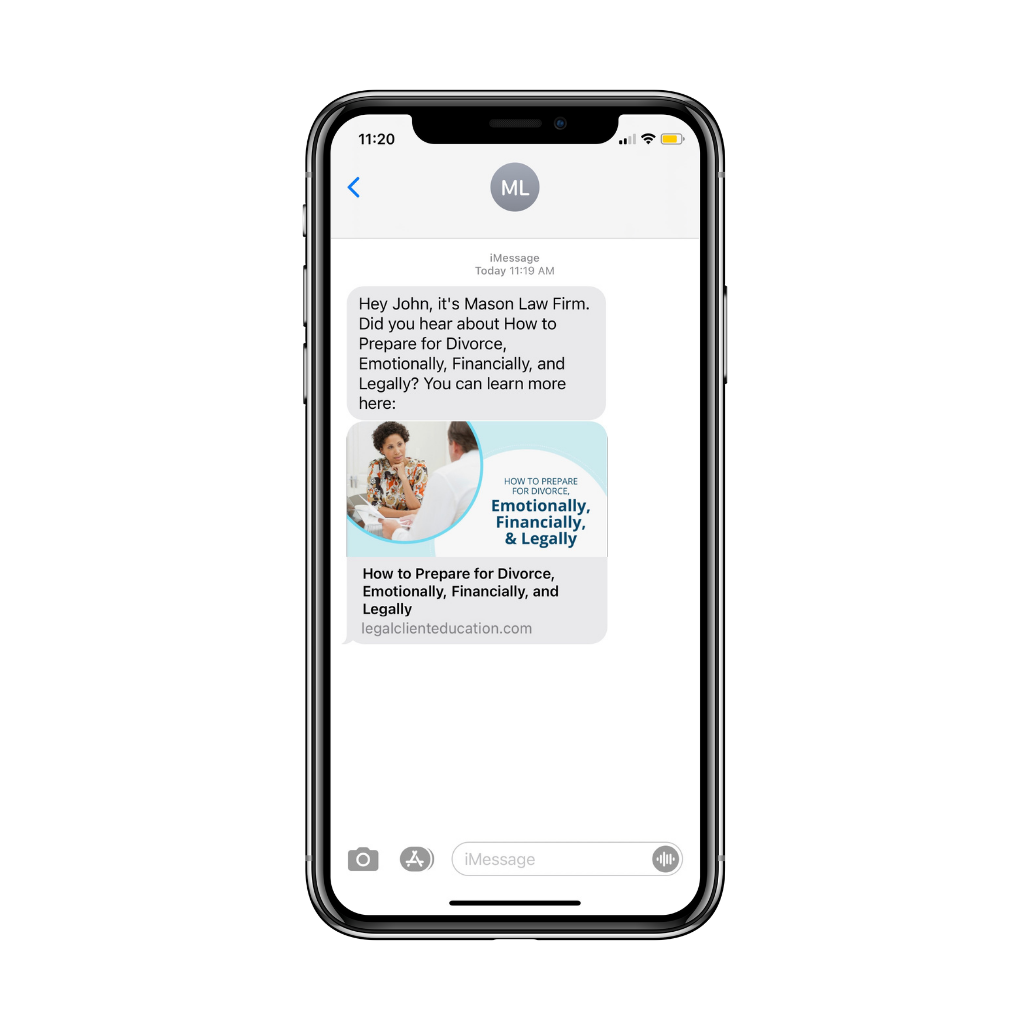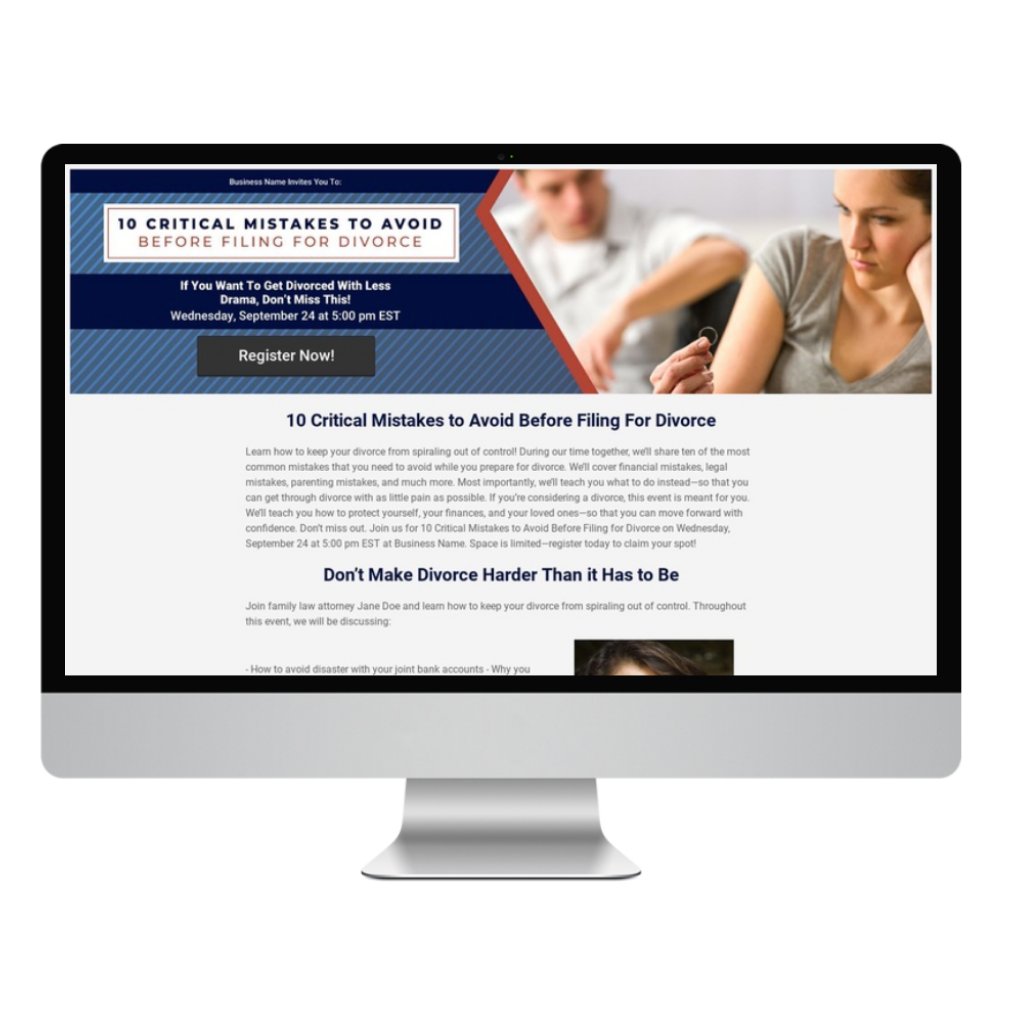 Hosting workshops, webinars, client appreciation days, referral initiatives, and more? Our built-in event registration system makes planning easy.
Our system creates beautiful registration pages, tracks attendees, and sends confirmation emails and reminders before the event.
Generate beautiful event registration pages
Build excitement for your event
Streamline and organize your event-based marketing
Confirm registration, send reminders, and provide updates in real-time
Establish yourself as an expert with regular events and webinars
Easily generate landing pages to exchange resources such as e-books, white pages, and free reports for prospects' contact information. Grow your contact list while providing value and tracking campaign success.
Grow your email and phone database faster
Create value for prospects while educating
Create automation around communications
Collect responses and contact information quickly
Generate Landing Pages Automatically.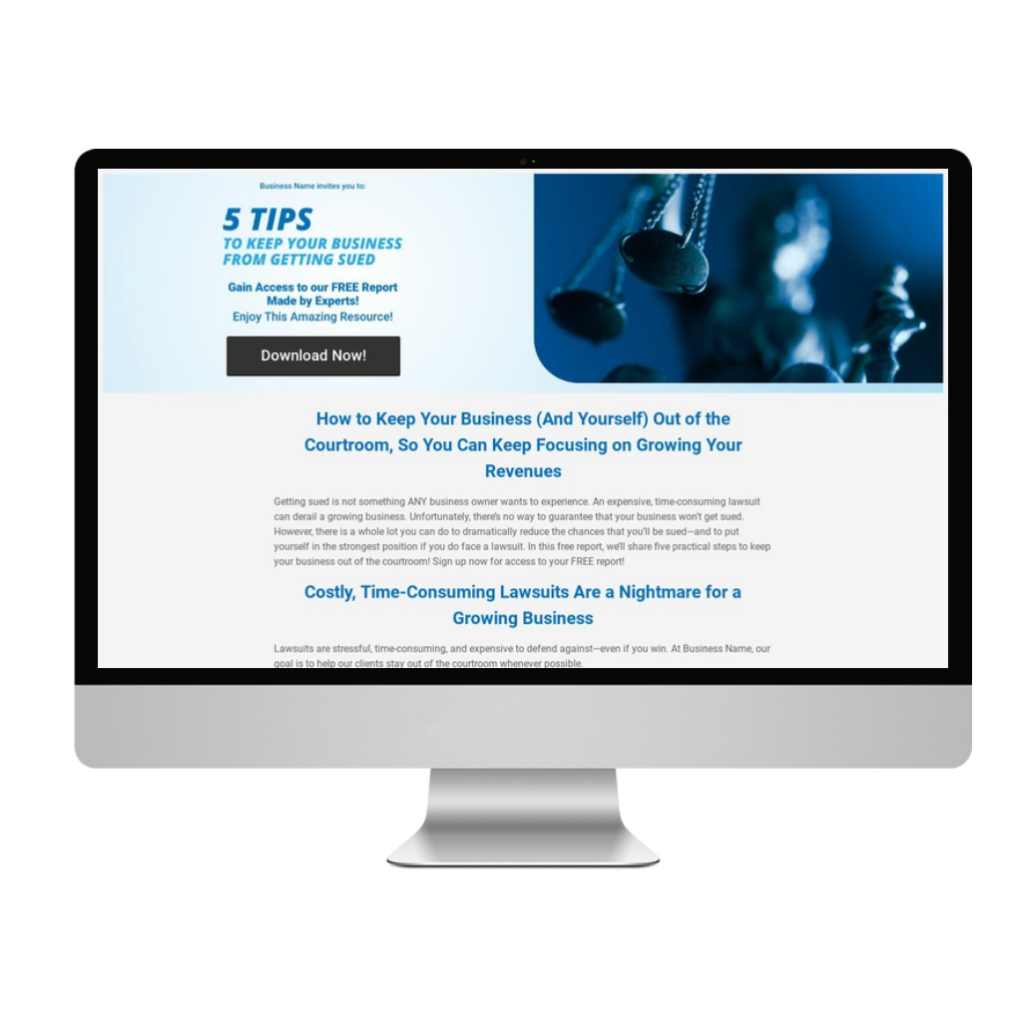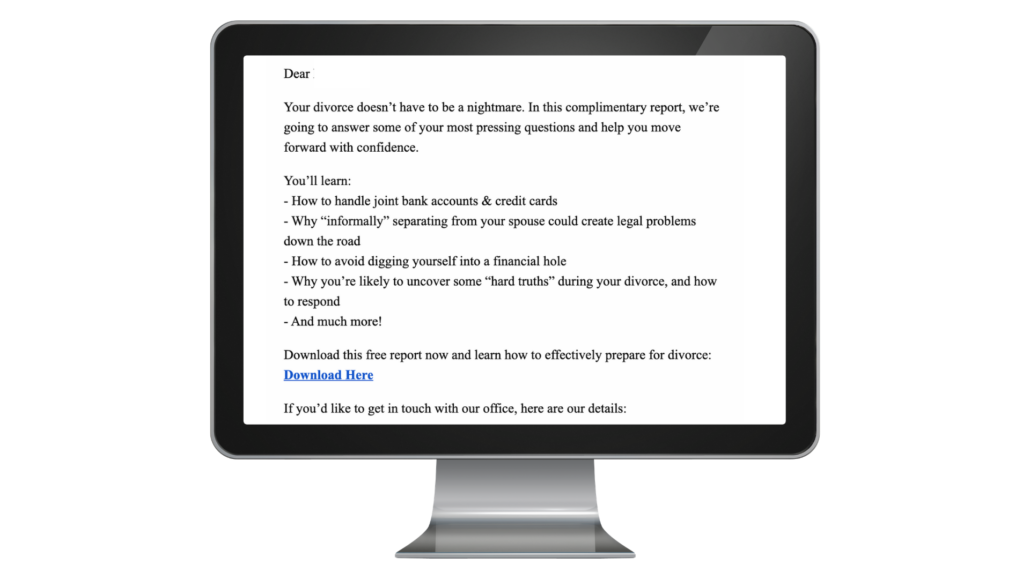 Automation around communications is an essential piece of staying relevant and on the mind of your practice's community. Autoresponders can be deployed as email only, text only, or a combination of both.
Using autoresponders for client education, onboarding, and even reactivation will completely transform the efficiency of your business.
Create series of emails around your services
Deploy a years' worth of monthly newsletters with the click of a button
Implement new client onboarding via email and text
Send free downloads immediately
Confirm registration for events
Automation Made Effortlessly.
Most features from our platform are accessible from your mobile device and browser. Take your marketing with you everywhere and anywhere.
Schedule social posts from your phone
Send text blasts from our app
Schedule email campaigns from your mobile device
Launch an event or webinar from anywhere
Engage with your practice's community on the go
Take Your Marketing Mobile.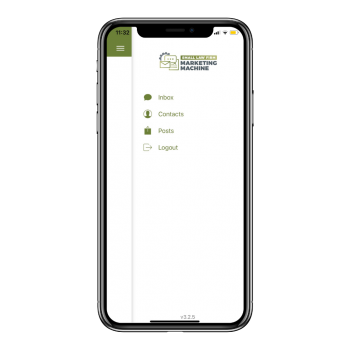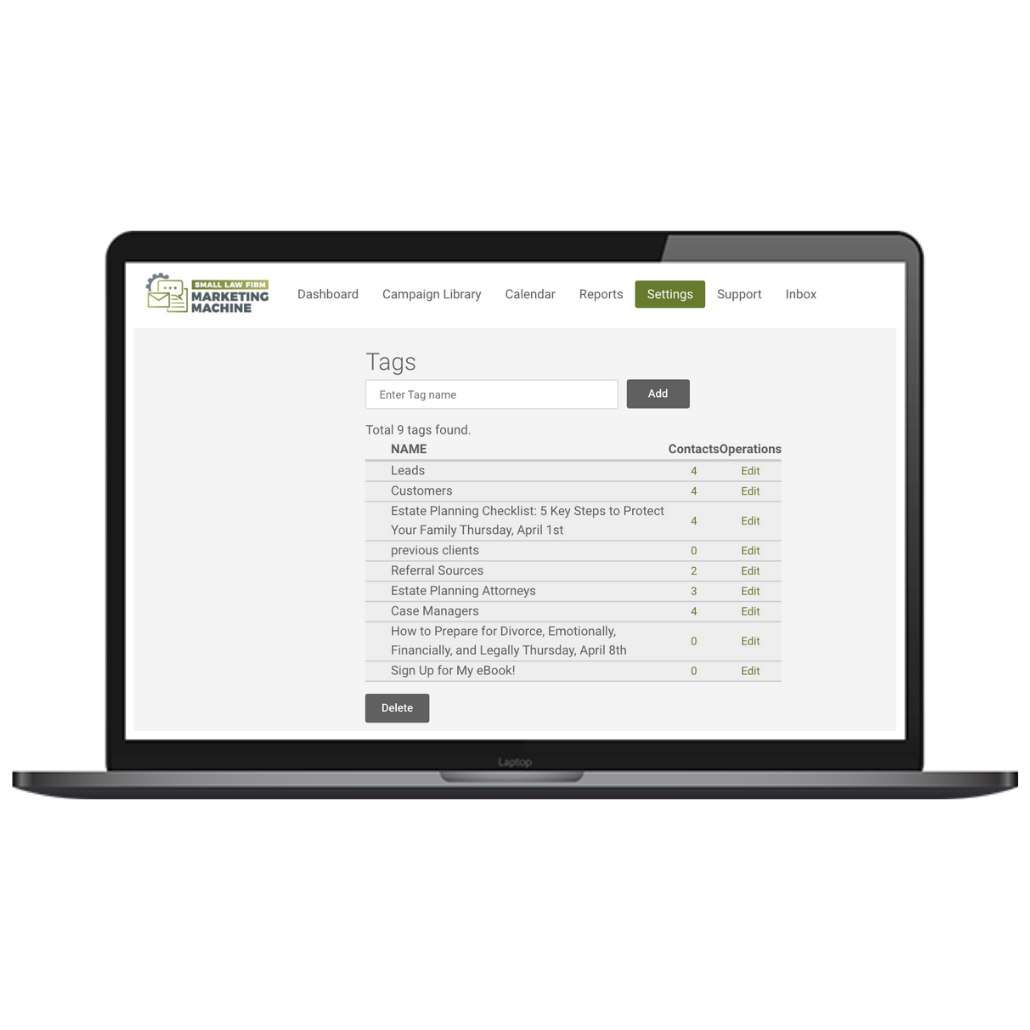 Contact Management System
Segment your audience to ensure your content is relevant and providing value. Organize contacts by custom tags such as referral sources, past, current, and prospective clients, and update them as they move through the cycle.
Increase open rates by ensuring relevant content
Create an organized list based on industry, contact type, etc.
Our dynamic platform allows you to update tags over time
Create value for different audiences​
Keep Your Database Organized.